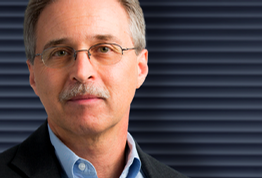 James D. Cotterman
James D. Cotterman is a principal with Altman Weil, Inc.  He advises law firms on compensation, capital structure and other economic issues, governance, management and law firm merger assessments.
Before joining Altman Weil in 1988, Mr. Cotterman was manager of acquisitions for a public company in the health care industry, where he developed, evaluated, negotiated and integrated merger opportunities.
Mr. Cotterman is the author of Cotterman on Compensation, a blog on lawyer compensation and law firm finance. He has been the lead author of the ABA's Compensation Plans for Law Firms, Second to Sixth Editions and is a member of the Board of Editors of Accounting and Financial Planning for Law Firms. He has been the supervising author for Matthew Bender's loose-leaf text How to Manage Your Law Office. His writings have appeared in The American Lawyer, The National Law Journal, ABA's Law Practice, International Law Firm Management and many other publications.
Mr. Cotterman has been a frequent speaker and lecturer including presentations for annual and regional conferences of the American Bar Association and the Association of Legal Administrators, as well as numerous state and local Bar and ALA meetings. He is a Fellow of the College of Law Practice Management.
Education
Academic credentials include an undergraduate degree in Operations Management and an M.B.A. in Accounting, both from Syracuse University. Mr. Cotterman is a licensed Certified Public Accountant in the Commonwealth of Pennsylvania.