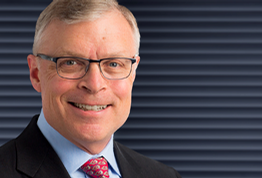 Rees W. Morrison
Phone: (610) 886-2000
Rees W. Morrison is an adjunct consultant of Altman Weil, Inc., and a former principal of the firm.  He has over 25 years of experience advising law departments on cost control, department structure, process improvement, outside counsel management, performance benchmarking, and other key issues.  He also specializes in data analytics for legal organizations.
Before joining Altman Weil, Mr. Morrison consulted independently for five years and held partnerships at several legal consulting firms, including an earlier tenure at Altman Weil from 1998 to 2002.  He has had several in-house positions including Business Manager for Google's law department and Consulting Assistant to the General Counsel of Merck.   Earlier in his career he was vice president of two software firms, and an associate at Weil Gotshal & Manges and two other New York law firms.
He has written extensively on law department management, including nearly two-hundred articles, six books, and a well-known blog on law department metrics. For two years he wrote a bi-weekly column, Morrison on Metrics, for InsideCounsel.  Among his books are Law Department Benchmarks: Myths Metrics and Management; Client Satisfaction for Law Departments; and Law Department Administrators: Lessons from Leaders.
He is a Certified Management Consultant (CMC), a member of Scribes (The American Society of Legal Writers), a fellow of the College of Law Practice Management, and has been on the Board of Advisors of legal publications Corporate Counselor, Law Department Management, and Metropolitan Corporate Counsel.  A Life Fellow of the American Bar Foundation, he has participated in the ABA's Law Practice Management Section and ACC's Law Department Management Committee.
Education
Mr. Morrison graduated from Harvard College in 1974, earned his law degree from Columbia Law School (1978) where he was a law review editor, and received an LLM from New York University Law School (1984).