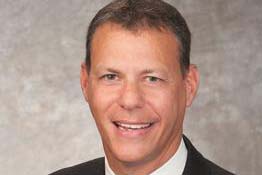 Dan Safran
Phone: (610) 886-2000
Dan Safran, an adjunct consultant of Altman Weil, is President/CEO at Unbiased Consulting. He has over 35 years' experience helping legal organizations drive efficiency and productivity improvement across both the "Practice of Law" and the "Business of Law".   He  focuses on driving operational and margin improvement and cost reduction and primarily operates as a business consultant to Unbiased Consulting's clients.
He is an advocate and solution innovator targeting the disruptive change facing the legal market. Dan and his team drive legal operational improvements, spanning operational strategy, process, people change and technology adoption.  His work extends across global, national, regional clients.
Prior to Unbiased Consulting, Dan spent 15 years as Executive Vice President of Project Leadership Associates in charge of the Legal Market Vertical and Management Consulting practice groups.  Under Dan's leadership, the company provided consulting and advisory services to over 650 law departments and law firms.  From 2012-2014, Dan operated as co-President of PLA.
Previously, Dan was President and Managing Partner of Project Leadership Consulting, a pure play management consulting advisory business, until this entity was sold to Project Leadership Associates in 2002.
While Dan is not a lawyer, he moonlights as an Adjunct Professor for the University of Illinois, College of Law, teaching a practical, "business of law" class for soon to be graduating lawyers.  Dan is well known as a hands-on, industry thought leader, writing and speaking on improvement opportunities.
Education
Dan has a bachelor's degree from Indiana University.