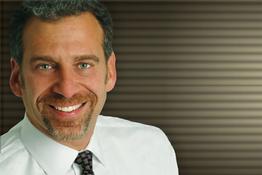 David H. Freeman
Phone: (610) 886-2000
David H. Freeman is an adjunct consultant with Altman Weil, Inc., specializing in helping law firms create more robust business development cultures.  Over more than twenty-four years, he has helped thousands of Managing Partners, group and department leaders, partners, counsel, laterals and associates become better leaders and rainmakers. He has worked with hundreds of law firms worldwide, including nearly one-half of the AmLaw 200.
Mr. Freeman was recognized as the #1 business development coach and consultant in nationwide National Law Journal surveys for three consecutive years, and he has written four books on law firm business development and leadership (two of which are best-sellers): Creating a Cross Serving CultureShift: Mastering Cross-Selling for Lawyers and Leaders; The Law Firm Leader's Reference Guide for Creating a Business Development Culture; Secrets of the Masters: The Business Development Guide for Lawyers; and Weekly Reminders for Revenue-Focused Leaders. He has also written extensively on management, leadership, strategy, and business development in many major legal industry publications.
Mr. Freeman is an innovator whose mission is to help law firms build stronger cultures of leadership, business development and client service. He has developed customized tools and technology to advance business development and cross-selling capabilities in law firms. His key practice areas include: business development training and coaching; leadership training and coaching; accelerated cross-selling; client service training and planning; retreat design, presentation and facilitation; and business development culture assessments.
Mr. Freeman is a top-rated speaker who presents at law firm retreats, law firm networks, bar associations, law schools, and international, national, and regional law firm leadership and business development conferences. He is a Fellow in the College of Law Practice Management, a "Trusted Advisor" for the Professional Development Consortium, he was Co-Chair of the 2010 Legal Marketing Association Annual Conference, and formerly served as a member of the Board of Editors for Marketing the Law Firm.
Education
Mr. Freeman is a graduate of the State University of New York at Binghamton where he received his B.A. in Economics.  He has a law degree from Fordham University School of Law.