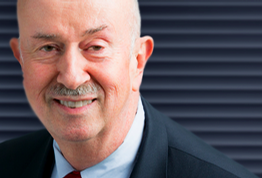 David L. Williams
Phone: (610) 886-2000
Fax: (610) 359-0467
David L. Williams is an adjunct consultant with Altman Weil, Inc. He combines broad experience as a general counsel and in-house specialist in labor and employment law with extensive knowledge of human resource policy and procedures garnered as a law firm HR executive.
Mr. Williams works with legal organizations on employee relations and human resource issues, including performance management, coaching, evaluation and supervisory training, and conducts comprehensive audits of HR Department functions.
He advises corporate law departments on structure and performance, cost control, and outside counsel management.
Before joining Altman Weil, Dave served for ten years as Firmwide Human Resources Director and Counsel at Jones Day.  Prior to that, he was Vice President, General Counsel and Secretary at the Hay Group, and for many years supervised the labor and employment lawyers in the law department of Bell Atlantic Corporation.
He also serves as an arbitrator and mediator for labor and employment matters.
He has been a speaker at the Labor Policy Council and guest lecturer on alternative dispute resolution at Dickinson College.  He is a member of the Society for Human Resource Management and the Association for Conflict Resolution.
Education
Dave Williams is a graduate of Dickinson College. He received a J.D. at Villanova University School of Law where he was Case and Comment Editor of the Law Review and was named to the Order of the Coif.
He is admitted to practice before the U.S. Supreme Court, the Court of Appeals for the Third Circuit, the U.S. District Court for the Eastern District of Pennsylvania and the bars of Pennsylvania and the District of Columbia.