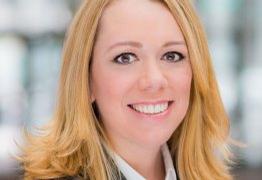 Marci Krufka Taylor
Phone: (610) 886-2000
Marci Krufka Taylor is an adjunct consultant with Altman Weil, Inc. and a former principal of the firm. She advises law firms on marketing and business development strategy, conducts marketing department audits and needs assessments, and provides marketing and business development coaching to lawyers and other professionals.  Ms. Taylor also advises law firms and corporate law departments on strategic and organizational issues.
Most recently, she served as the Director, Marketing Operations for an AmLaw100 law firm.  There she was responsible for key firm marketing initiatives as well as marketing and business development efforts for the firm's 180+ lawyer Business Law Department.  Her experience includes: developing and implementing practice group marketing plans, providing attorney marketing and business development training, managing client satisfaction programs, responding to RFPs, and setting strategic direction for law firm branding, advertising, social media, PR and web initiatives.
Previously, Ms. Taylor served as Executive Director for a mid-sized regional law firm, where she managed operations, including marketing, finance, HR and IT functions.  From 2000 to 2008, Ms. Taylor was a consultant and principal at Altman Weil, Inc. providing strategy, management and marketing consulting services to law firms and corporate law departments throughout the country.  She began her career in the practice of law with a firm in Philadelphia.
She has been a lecturer for the Association of Legal Administrators, Legal Marketing Association, American Bar Association, Defense Research Institute, as well as several state bar associations. She has published numerous articles on the legal profession in ABA Law Practice Management, New York Law Journal, Legal Times, and Corporate Counsel, among others.
Education
Ms. Taylor graduated from Widener University School of Law and received her B.A. in History with a Business Minor from the University of Scranton.  She is admitted to practice before the courts of Pennsylvania and New Jersey (inactive status).