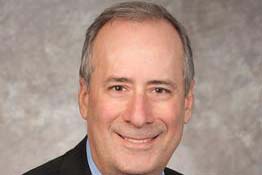 Scott Rosenberg
Phone: (610) 886-2000
Scott Rosenberg an adjunct consultant of Altman Weil, is Managing Director and Corporate Counsel at Unbiased Consulting.  He has over 30 years' experience helping law firms and legal departments identify and translate practice management needs into strategic and actionable business and technology plans. Scott's work allows his clients to 'do more with less', creating improved process and organizational models to support operational best practices. He is highly skilled at developing state-of-the-art technology platforms and implementing successful change management strategies to ensure user adoption.
Scott served as Senior Manager of Legal Operations for Kraft Foods Group, Inc. and as Managing Director of Huron Consulting Group's legal business consulting practice. He ran the corporate legal practices of both Project Leadership Associates and Baker Robbins & Company.
Scott is chair of the CLOC LPM Committee's matter lifecycle management initiative and is co-author of the IBA book General Counsel in the 21st Century: Challenges & Opportunities.  He is a frequent speaker at legal trade association and user conferences.
Education
Scott is a lawyer, CPA, and certified Project Management Professional (PMP) as well as certified in the Toyota Manufacturing Production System (Lean). He earned a BS in accountancy and a JD from the University of Illinois where he is currently an Adjunct Professor teaching a course in legal practice technology and business operations.