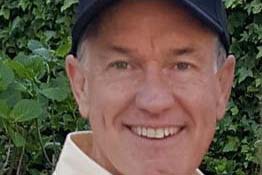 William F. Brennan
Phone: (610) 886-2000
William F. Brennan is an adjunct consultant with Altman Weil, Inc., and a former principal of the firm, providing consulting services in the area of law firm financial management, including merger counseling, implementing financial "best practices" to increase profitability, and valuation of law firms. Bill has consulted to more than 500 law firms and has more than 35 years of experience in the legal profession.
In addition to consulting, Mr. Brennan has served as Director of Administration and Chief Financial Officer for two AmLaw 200 law firms. He began his career at Price Waterhouse (now PWC) as an accountant and consultant. He was a principal of Altman Weil for more than a decade.
He has written law office management articles published by the American Bar Association's Law Practice, ALA Legal Management, Accounting and Financial Planning for Law Firms, Of Counsel and other publications for the legal profession.  He authored a chapter of a book entitled An Overview of Law Firm Valuation in the publication Valuing Professional Practices and Licenses (Aspen Publishers 2012; now Walters Kluwer). He has been quoted by The Wall Street Journal, Crain's New York, National Law Journal, Law.com, Law360 and many other legal publications and blogs. He served on the Editorial Board for Accounting and Financial Planning for Law Firms. He has lectured extensively on management issues pertaining to the legal profession, including presentations for the ABA, local bar associations, various chapters of the Association of Legal Administrators and several ALA national conferences.
Bill is a Certified Valuation Analyst (CVA) with the National Association of Certified Valuators and Analysts. He has valued more than 100 law firms for a variety of reasons, including partner buy-outs, and for testimony at trial as an expert witness regarding the value of law firms. Mr. Brennan is a former member of the Pennsylvania and American Institutes of Certified Public Accountants.  He is past Vice Chair of Finance of the Law Practice Management Section of the American Bar Association, and a Past President of the Association of Legal Administrators, Philadelphia Chapter.
Education
Mr. Brennan has achieved the designation of Certified Public Accountant (CPA) and Certified Management Accountant (CMA).  He has completed programs at the Harvard Business School and the Wharton School of the University of Pennsylvania on Managing the Professional Services Firm and Mergers & Acquisitions.  He is a graduate of Franklin & Marshall College.